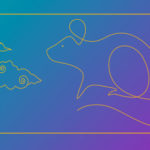 From Dragon of Patience to the Hibernating Snake
This Dragon of Patience month began on March 24. During this monumental year, carefully steadying your course as you move into the future is necessary. Remind yourself of who you are no matter what confronts you. April 23 brings the new energy of the Hibernating Snake. Seriously examining and knowing what makes you unique guides you. What you sense you need to do in life opens the doors to your future during your April Chinese Horoscope:
Rat
1936
1948
1960
1972
1984
1996
2008
2020
Ox
1937
1949
1961
1973
1985
1997
2009
2021
Tiger
1938
1950
1962
1974
1986
1998
2010
2022
Rabbit
1939
1951
1963
1975
1987
1999
2011
2023
Dragon
1940
1952
1964
1976
1988
2000
2012
2024
Snake
1941
1953
1965
1977
1989
2001
2013
2025
Horse
1942
1954
1966
1978
1990
2002
2014
2026
Sheep/Ram
1943
1955
1967
1979
1991
2003
2015
2027
Monkey
1944
1956
1968
1980
1992
2004
2016
2028
Rooster
1945
1957
1969
1981
1993
2005
2017
2029
Dog
1946
1958
1970
1982
1994
2006
2018
2030
Boar/Pig
1947
1959
1971
1983
1995
2007
2019
2031
Rat
As the Field Rat on April 3, enjoy feeling in harmony with yourself and nature. As the Granary Rat on April 15 you're in a position of power. Use that energy to speak to the need for love. As the Rat on the Crossbeam on April 27 you see how life is about processing the old to recognize your place in the new.
Ox
As the Lake Buffalo on April 4, finish all projects early as romance and fun are on the schedule in the afternoon. April 16 is your Ox in the Byre day in your April Chinese Horoscope. You're feeling fiery and ready to make changes. On April 28 you're the Ox on the Road taking care to make important work fun.
Tiger
On your Tiger Climbs the Mountain day on April 5, you're capable of inspiring words that come from the heart. As the Tiger Leaving the Mountain on April 17 your sensitivity gives you a view of yours, and others' future. Your strength carries you through all challenges as the Tiger Crossing the Forest on April 29.
Rabbit
On April 6 your Rabbit of Woods and Mountain day begins with a look at the path you've covered. Use loving communications to power you through to your future. On April 18 you're the Rabbit in the Burrow. Enjoy your inner sense of beauty and make it physical reality. You're ready for the world on April 30 as the Rabbit Leaving the Forest. Ground your ideas for success.
Dragon
April 7 is your Dragon of Patience day and month under the Full Moon. Listening to others' needs carefully is your source of success. On April 19 you're the Rain Dragon, acting protectively toward the vulnerable – children, animals, and others.
Snake
April 8 is a powerful day as you're the Hibernating Snake. Inner work opens you to surprising and progressive life changes. April 20 offers opportunities to be a teacher and healer on your Snake in the Field day.
Horse
April 9 is your Way Horse day. You have the beautiful, creative words needed to inspire yourself and others to move forward toward healing and joy. You're feeling passionate and communicative as the Horse in the Clouds on April 21. You can make essential things happen.
Sheep
April 10 requires team work as you're the Sheep in a Flock. There is power in sharing facts and hope. Stand firm with a view to the future and the sacredness of our planet to find direction. On this New Moon day on April 22, you're the Serious Sheep working toward reordering how humanity approaches our precious home.
Monkey
As the Tree Monkey on April 11, you're in a great position to promote personal health. Use music and lovemaking as a motivator. On April 23, you're the Mountain Monkey with new, great ideas and a dream for the future.
Rooster
As the Cock Crowing at Noon on April 12, relax and follow your spiritual guide in the morning. Then your voice speaks to others, offering a needed new reality. As the Rooster of Solitude on April 24 you know and listen to your spiritual guide. Use this information to reach a new plateau in your life.
Dog
April 1 may be April Fools Day, but it's also your Guard Dog day. Family and close friends are everything to you, and you're expanding your group of friends. Your own intuition on your Sleeping Dog day, April 13, helps guide you to make radical changes politically – at work and home. You're the Mountain Dog on April 25. Sharing the difficulties of your personal experience heals others.
Pig
You're feeling intense, sensing a personal breakthrough, on your Traveling Pig day on April 2. The more tolerant you are, the more smoothly this will happen. You're in a position of power as the Pig Traversing a Mountain on April 14. Challenges are huge, as are opportunities. April 26 is your Monastic Pig day. You're feeling happy and attractive in your life in the midst of world challenges.
Astrology plays an important role in your day-to-day life. The planets are responsible for your moods, experiences and more, which is why you should get a psychic astrology reading. Our astrology psychics can calculate your natal chart and tell you about the important dates in your life (past, present, and future) that will massively impact you.
Find an astrology psychic or learn more about astrology readings.
About California Psychics
California Psychics is the most trusted source of psychic readings. We have delivered over 6 million discreet and confidential psychic readings by phone since 1995. More than a prediction, we are your guide for life's journey. Serenity, happiness, and success are just a phone call away. With over 400 psychics online to choose from, you're sure to find the best psychics for you. Call one of our trusted and accurate psychics today! Confidential and secure, real psychics, accurate predictions, 100% guaranteed.
The post Chinese Horoscope 2020: April appeared first on California Psychics.
Read more: californiapsychics.com