5 + Genuine Psychic Text Reading With Malcolm M
Text A Psychic
You can have your reading direct to your mobile phone.
This works really well if you are in a rush or maybe in a place where you can't talk or just have a few quick questions.
To Book your Text Reading

1 … Choose 1.2.3.4.or 5+ questions! (NB. Just alter the product Quantity to get discount)

2 … Make your payment!

Then text Malcolm M with your question(s) to:

+44 7855 602 329
Psychic Text Reading With Psychic Malcolm M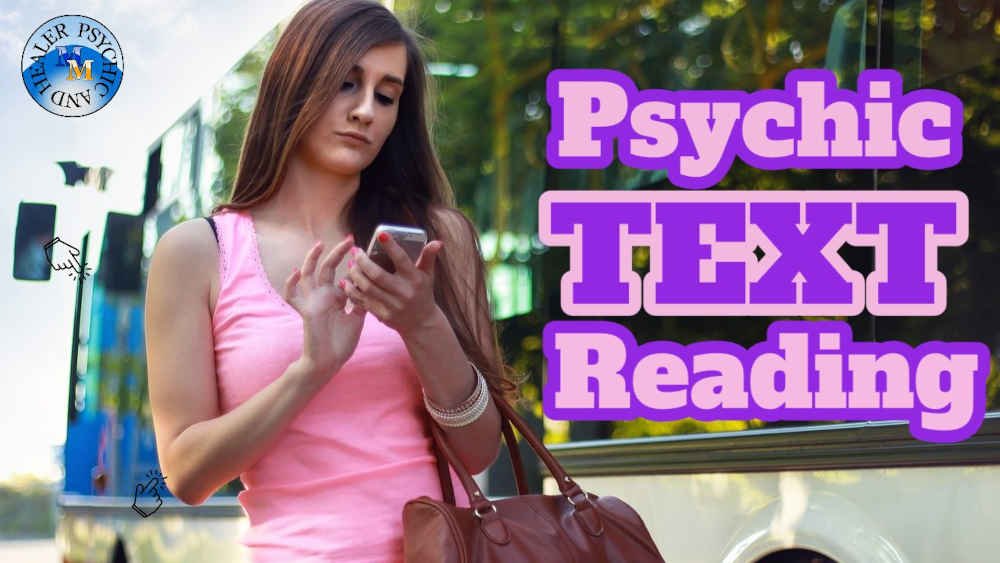 ‍If you're looking for a highly authentic psychic text reading and genuine psychic reading then look no further because we have the perfect reader for you.
Psychic Malcolm M is passionate about helping others connect with their inner self so that they can find clarity and answers to their doubts and questions.
With over 34 years of experience as a professional psychic, tarot card reader, and astrologer all under one roof it's safe to say that he has mastered his craft.
For anyone who is in search of a reliable psychic then look no further than Psychic Malcolm M because he is your answer.
He will not only assist you with your inner self but also give you clarity on what your next step should be.
No matter where you are in life or what stage of life you are at, this reader will be able to help!
Who is Psychic Malcolm M?
Malcolm M is an accomplished psychic reader who has been in the business for over 34 years.
He has been trained by some of the best psychics in the industry including, Tarot pros and Clairvoyants.
He specializes in psychic readings and psychic text readings, but he also reads via Phone, Facebook, and WhatsApp.
He has helped many people with the following:
Love Relationship:
Whether you're single or in a relationship, Malcolm can help you figure out what's going on with the person you're in love with or you have just met.
He can tell you if you are compatible or if you two are meant to be together. He can also help you figure out if your partner is hiding something or if they really do love you.
Career:
Whether you're looking for direction or just need a little help getting back on track, Malcolm can help.
He can connect with you on a more intuitive level to tell you what you need to do to move forward.
He can also tell you if you're on the right track with your career or if you need to make a change.
He can also offer readings on Money and Spirituality.
Types of Psychic Readings Available with Psychic Malcolm M
Malcolm has a passion for helping others navigate life's twists and turns and provides psychic text, psychic, tarot, and astrology readings.
You can schedule an appointment with Malcolm online. You can also receive a reading from Malcolm on FaceBook or WhatsApp.
Why You Should Have a Psychic Text Reading With Malcolm M
Malcolm M's psychic readings are authentic, real, and genuine. He possesses a rare blend of skills that help him connect with his clients on a completely different level.
He also has a unique ability to read through text and email, making him accessible to anyone who may be feeling shy or just doesn't want to be seen during a reading.
If you are looking for a psychic who is ethical, genuine, and authentic, look no further than Psychic Malcolm M.
Final Words
If you're feeling lost or unsure about your next steps in life, Psychic Malcolm M can help. He can tell you what to do and give you guidance along the way.
No matter what stage of life you're in, Psychic Malcolm M can help you navigate it.